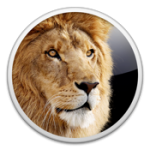 To help everyone who wants to install Lion I decided to create a RoadMap:
1) Verify if your hardware is compatible. In order to install Mac OS X 10.7 you will need:
Intel Core 2 Duo, Core i3, Core i5, Core i7, or Xeon processor
2GB of RAM
Mac OS X 10.6.6 or later with the Mac App Store installed
At least 4GB of additional disk space to accommodate the download, but more is obviously recommended
2) Verify if all apps you need are Lion compatible. You can see about apps compatibility at:
3) Backup all your data. The best way to do that is buy an external HD and use Time Machine. To do that take a look at this article:
http://support.apple.com/kb/ht1427
3) Purchase and download Lion from the Mac App Store on any Lion compatible Mac running Snow Leopard:
http://itunes.apple.com/us/app/os-x-lion/id444303913?mt=12
4) Make a USB drive or DVD image of the Lion's installation
Right click on "Mac OS X Lion" installer and choose the option to "Show Package Contents."
Inside the Contents folder that appears you will find a SharedSupport folder and inside the SharedSupport folder you will find the "InstallESD.dmg." This is the Lion boot disc image we have all been waiting for.
Copy "InstallESD.dmg" to another folder like the Desktop.
Launch Disk Utility and click the burn button.
Select the copied "InstallESD.dmg" as the image to burn, insert a standard sized 4.7 GB DVD, and wait for your new Lion Boot Disc to come out toasty hot.
5) Run the installation