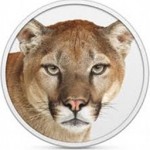 Purchase and download Mountain Lion from the Mac App Store.
Right click on "OS X Mountain Lion" installer and choose the option to "Show Package Contents."
Inside the Contents folder that appears you will find a SharedSupport folder and inside the SharedSupport folder you will find the "InstallESD.dmg." This is the Mountain Lion boot disc image we have all been waiting for.
Copy "InstallESD.dmg" to another folder like the Desktop.
Launch Disk Utility and click the burn button.
Select the copied "InstallESD.dmg" as the image to burn, insert a standard sized 4.7 GB DVD, and wait for your new Lion Boot Disc to come out.